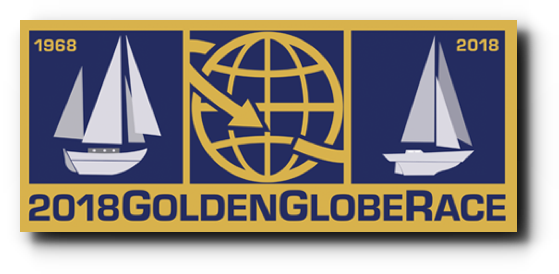 About the 2018 Golden Globe Race
In 1968, some of the world's most adventurous sailors set out on the first Golden Globe Race. Ten months later, Robin Knox-Johnston emerged victorious, becoming the first person in history to complete a solo, nonstop circumnavigation of the globe. Much has changed in the past fifty years, and today many sailors yearn for a time when a circumnavigation race could be so raw and elemental. Don McIntyre now seeks to recapture the thrill and purity of this bygone era by organizing the Golden Globe Race 2018. Not only will all competitors have to sail solo around the world without stopping, but they will also only be allowed to use the same level of technology that was available to Knox-Johnston in 1968. Istvan Kopar has been chosen as one of only 30 provisional entrants in this prestigious competition.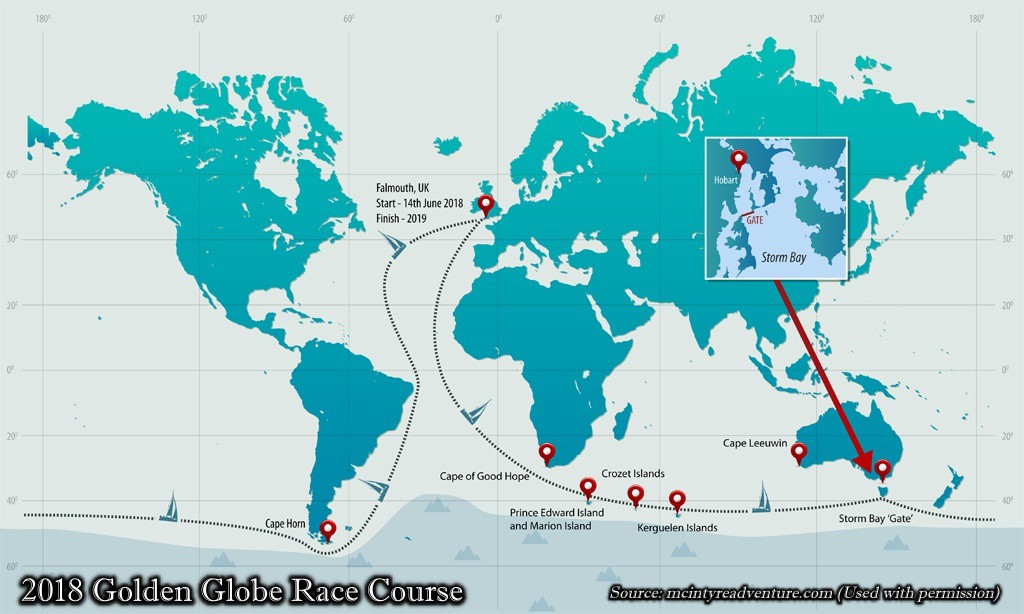 One of the main goals of the race organizers is "To organise a race where the adventure of it takes precedence over winning at all costs."

All provisional entrants are required to have at least 8,000 miles of ocean sailing experience and an additional 2000 miles of solo sailing experience by April 30, 2018. Fortunately, Istvan achieved both of these requirements many years ago!

Competitors will be monitored using a satellite tracking system, but the skippers themselves will not be able to access it. They will need to rely upon the old-fashioned method of navigation: the sextant and paper charts. Istvan will have an advantage over many of his opponents after already completing one solo circumnavigation using a sextant to navigate.

All skippers are required to sail through a "gate" in the waters near Tasmania. Here they can pass over camera film and letters to waiting family members and media personnel, but they are not allowed to touch shore or receive any additional supplies.

There are strict guidelines for what kind of boats may be used in the race. For example, the boat must have been designed before 1988, must be between 32' and 36' in length, and must have a full-length keel. Istvan has already purchased the boat he will be sailing in, a used Tradewind 35 called Puffin.

The race officially begins in Falmouth, UK, on June 16, 2018.

The race course follows an easterly route via the five Great Capes very similar to that taken by Istvan on his first solo circumnavigation in 1990-91.

Competitors may communicate by radio with family members or the media throughout the race, as long as they do not receive any weather routing from them.

Each boat will have a satellite phone on board, but it can only be used to contact Race headquarters in the event of an emergency.

The race is expected to take approximately 300 days.

Provisional entrants will only be considered fully official entrants when all inspections and certifications are completed just prior to the race to ensure compliance with all of the official rules.
Istvan is one of only 30 provisional entrants in the world, and one of only 4 Americans entered in the race. Other entrants represent Brazil, Austria, France, Australia, Britain, Ireland, Italy, Norway, Palestine, Russia, Switzerland, and Estonia. The current average entrant age is 47, with the youngest at 26 and the oldest at 70. At 62, Istvan is the 4th oldest entrant. One of the exciting elements of the race will be seeing whether youth or experience yields the most successful results.