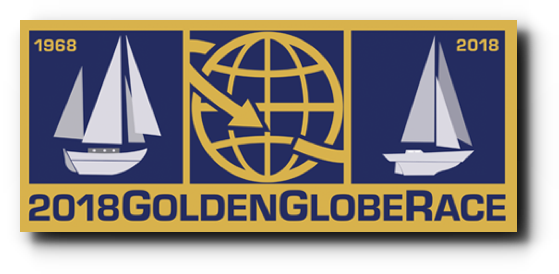 Support Istvan Kopar's
2018 Golden Globe Race Endeavor
All contributions will be put towards Istvan Kopar's preparation for the 2018 Golden Globe Race. Only 30 sailors in the world have been accepted as entrants in this nonstop, solo competition. The retro race only allows the same or comparable technology and supplies as those used in the first Golden Globe Race in 1968. Funds are needed for renovations of Istvan's Tradewind 35′ yacht, Puffin, as well as for equipment, travel, publicity, and race management expenses.
Donations are made through a secure PayPal gateway.
The Istvan Kopar Sailing Foundation is a 501(c)(3) nonprofit organization. All donations are 100% tax-deductible where applicable.
For donors who prefer to contribute by check, please make payable to:
Istvan Kopar Sailing Foundation
POB 1426
Boca Raton, FL 33429
Thank You to All of
Our Recent Donors!
 W. Russell G. Byers
Adam Borowski
Claire Wyngaard
Erika Zempleni
Jerry Robinson
Erzsebet Kovacs
Eva Kovacs
Kitti Kopar
Piroska Kopar
Pam and Bob DeNatale
Susie and Stanley Trotman
Joan and James Bell
Adam Odor
Diana Russell
Matthew DeNatale
Lisa & Mark DeNatale
Paul Caouette
Veronica Wynne-Hughes
Peter Karadi
Paul G Broder
Christopher Borovsky
Bruce A. Cook
William R. Denslow
Lawrence R. Glenn

Hugh M. Jones Jr.

George S. Meyer

Clarence F. Michalis

Willets S. Meyer

Elizabeth Molnar
Leslie & Carolann Sike
Eniko & Jeno Soros
Oyster Bay Sailing Foundation
David Turley
Joe Pickard
Ian Gumprecht
Santa Arbicocco

Gergely Rozs

Gabor Bartha

Mate Huoranszki

Peter Orban
Vilmos Bartyik
Gyorgy Janko
Albinka Bodor

Tamas Kuzsel

Zsuzsanna Toth

Bela Kovacs
Frederic Ewing II
Bonnie Marie Ewing
Bartha Gábor
Rozs Gergely
Huoranszki Máté
Orbán Péter
Jankó György
Kuzsel Tamás
Vadász László
Dzsiki Ferenc
Bartyik Vilmos
Csikós László
Antal Péter
Radics Gyula
Steve & Liz Rakoczy
Tóth Mihály
Szecskő Tamás
Ángyás Orsolya
Bruce and Sarah Lee
Denes Szakacs
Andras De Chatel
Jozsefne Szendrey
Park Benjamin, III
Richard Loe